YUMA China Launches Shenzhen IPO
8/3/2021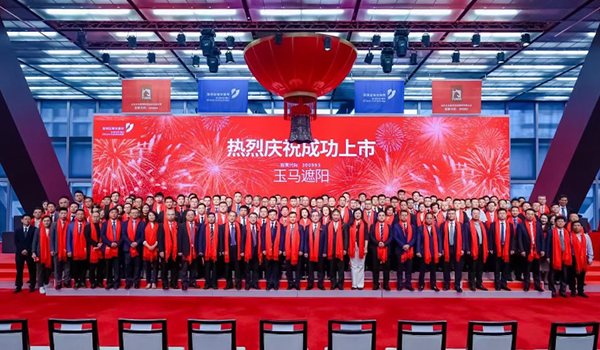 Shandong Yuma Sun-Shading Technology launched its initial public offering on the Shenzhen Stock Exchanges ChiNext board after gaining approval from the bourse and China Securities Regulatory Commission. YUMA China made its market debut Friday, May 7th, after pricing its IPO at 12.10 CNY a share. The company publicly offered 32.92 million shares, raising funds of 398 million yuan.
YUMA China has become a popular sun-shading textile manufacturer over three decades – a growth spurred by increasing demand for energy-saving performance window treatments and the ever-growing residential sector in China. In response, the company is seeking investors to continue diversifying its product lines and branch into componentry technologies. Extensive investments have already been made for expanding its manufacturing capacity, operational overhead space, and international distribution centers. To learn more about YUMA's expansion project, click here.
Today, YUMA China is the largest window coverings manufacturer in Asia. With the launch of its IPO, YUMA China hopes to become the global leader in sun-shading. The company recently set up USA operations in Ontario, California, and plans to grow its market share in the North American commercial and residential window-covering market.