Introducing YUMA's New 2021 Fabric Collection
8/3/2021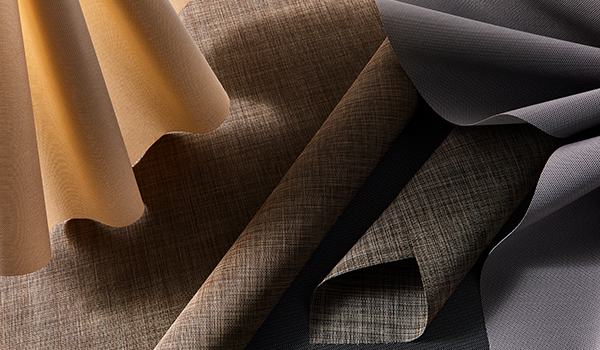 YUMA USA announced its new 2021 fabric collection of Roller Shades: Galaxy, Geneva, Nouveau, Shimmering, and Static. The expansion of YUMA's offering was inspired from the changing work-life dynamic, and more remote work, society is experiencing today. It was important for YUMA to introduce fabric styles, textures, and colors that are serene, warm, comfortable, and even bold enough to provide an opportunity for creative expression in everyday spaces. These fabrics are great additions for residential fabricators or dealers looking provide their client's with window treatments that inspire, comfort and protect.
Learn More About Each Fabric
· Galaxy - 0% Openness, Blackout:
Galaxy is both elegant and natural looking, with a high-end structural pattern and appearance adding to its character and beauty.
· Nouveau – 0% Openness, Blackout:
From comfortable natural beiges to high-contrast white and black, Nouveau features timeless colors with a nuance of texture to enhance the feel of the fabric and visceral beauty of a space.
· Shimmering – 0% Openness, Blackout & <1% Openness, Light-filtering:
Chic, bold, and expressive, Shimmering fabrics are exclusive fabrics meant to stand out and bring distinctive style to interiors of all types.
· Static – 0% Openness, Blackout:
A fabric style for the traditionalist at heart, Static offers splashes of neutrals such as white, gray, and tan to promote familiar and inviting spaces excellent for creating a clean interior design for both residential and commercial applications.
Key Fabric Features:
· 100% polyester
· Blackout and <1% openness light-filtering options
· Color-coordinated front and back fabrics options for seamless design
· White-backed fabric options for optimal heat management
· All fabrics pass stringent health and safety certifications
YUMA's 2021 shade fabrics pair well with any room application, bringing balance while uplifting its occupants' spirits. All fabrics are rated and certified GREENGUARD Gold Indoor Air Quality, RoHS Compliant (free of harmful metals), Fire Retardant (NFPA 701-10 TM#1), (California U.S. Title 19), Fungal Resistant (ASTM G21), and Bacterial Resistant (ASTM E2180).